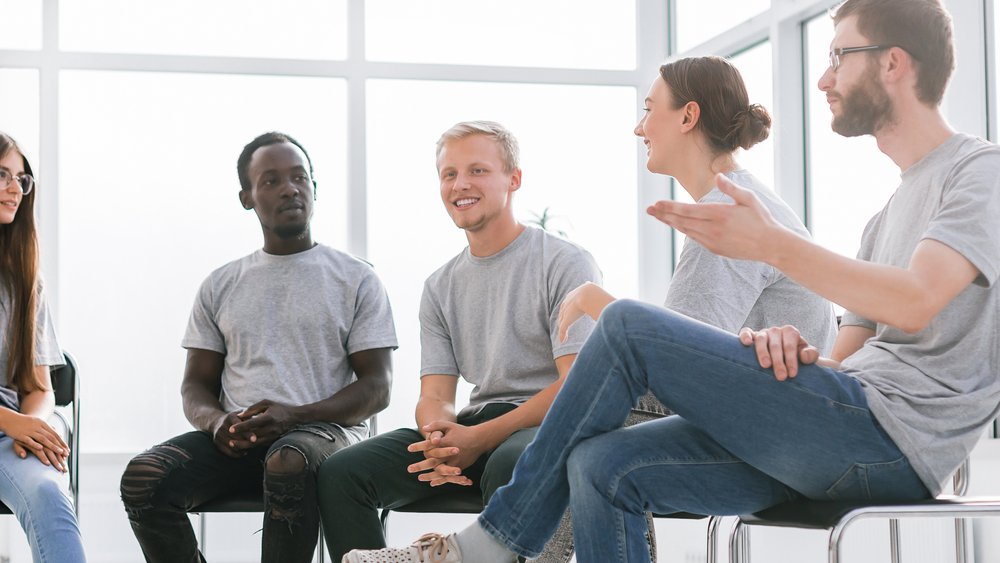 Your mental health is essential to your overall well-being. Treating mental illness is just as important as treating a physical condition. While the struggles you face along your mental health journey can feel isolating and discouraging, know that you never have to face them alone. 
Dr. Rosen and the team at Recovery Care want our patients to know that your mental wellness is our priority.  We understand that the needs of all of our patients are unique. That is why we offer both individual and group counseling at our Keyser, West Virginia and Jeannette, Pennsylvania locations. Are you wondering if group support may be helpful for you in your healing process? Learn more about the benefits of group counseling here: 
Build a Strong Support Network 
While some people may appreciate one-on-one care from a trained professional, others may find hearing from both an experienced counselor and other patients who are facing similar struggles to be useful for their healing process. Group counseling will typically include around five to fifteen patients and one or two trained counselors. These group sessions can help foster a sense of belonging for patients by allowing them to recognize they are not alone. Group counseling also will allow you to make friendships that extend beyond the length of your therapy sessions. The relationships you establish in group counseling can continue to provide you with a constant source of support from a trusted network.
Develop Communication Skills
Sharing your experiences can be challenging, especially if you are not used to disclosing these experiences with other people. Group therapy allows patients to grow in social skill development as they discuss and share intimate details with others. While the amount of personal information you choose to disclose is entirely up to you, sharing your story aloud with others in a safe setting can be empowering. It can also allow you to build the confidence you need to eventually share your struggles with your friends or family. 
Gain Different Perspectives
Because you will be hearing from both trained professionals and other group members, this form of counseling can also teach you how to express your opinions and take criticism from others. Hearing the opinions and perspectives of others may allow you to recognize a perspective you had never considered before. You may gain a deeper understanding of your behavioral tendencies and learn coping mechanisms from others with similar struggles. In addition to self-discovery, collective advice from a group of people may make you more motivated to change. 
Enjoy the Comfort of A Safe Place
If you are looking for a place where you can share your experiences and opinions without having to worry about ridicule, disrespect, or judgement from others, consider attending a group counseling session. In group counseling, you will find acceptance and understanding from other members present at your session. Consider group counseling a place where you can freely express your feelings and concerns, and in return, receive knowledge, support, and understanding.
At Recovery Care, we want to help you take the first step toward being your best self. Are you looking for group therapy near you? We provide group counseling, individual counseling, and medication treatment for adult mental health care. Visit us at one of our offices in our Keyser, West Virginia and Jeannette, Pennsylvania locations. Schedule your appointment today or call (855)-502-2273 for more information.