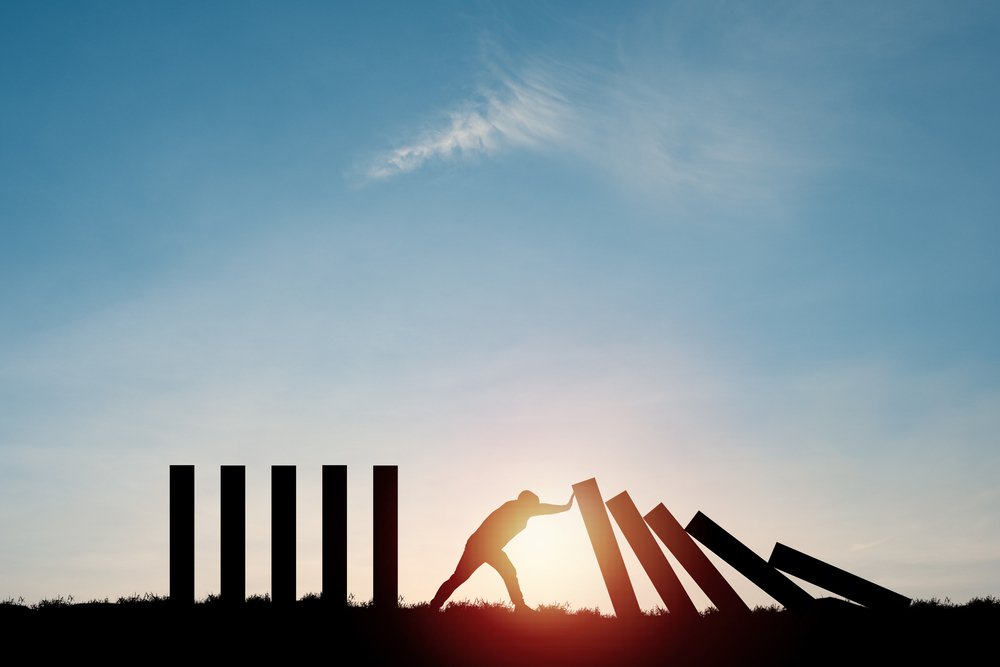 According to the Substance Abuse and Mental Health Services Administration, misuse of prescription opioids is responsible for more deaths than car crashes every year. Though the crisis has been called the worst public health emergency in our nation's history, efforts have been made to find ways to help those struggling with addiction.
One such effort is the development of Sublocade(opens in a new tab), a new treatment for opioid addiction that was recently approved by the FDA. In this month's blog, we'll discuss what Sublocade is and how it could potentially help you or a loved one in recovery from substance use disorder.
What Is Sublocade?
Sublocade is a new long-acting injectable form of the medication buprenorphine. Buprenorphine is already used in treatments like Suboxone, which helps to ease withdrawal symptoms and cravings associated with quitting opioids.
Unlike other medication-assisted treatments, Sublocade is designed to be given as a once-monthly injection. This means that it can provide more consistent relief from symptoms and relieve cravings than daily oral treatments like Suboxone.
In clinical trials, Sublocade was found to be effective in reducing opioid use and improving abstinence rates. It was also associated with improvements in quality of life, mental health, and employment.
How Does Sublocade Work?
As mentioned, Sublocade is long-acting form of buprenorphine, another drug addiction treatment medication. Buprenorphine is a 'partial opioid agonist,' meaning it acts on opioid receptors in the brain, but does so in a slow and weak way. That means it can reduce symptoms and cravings but, in someone dealing with opioid drug abuse, it won't produce the same feelings of euphoria.
Basically, Sublocade is injected as a liquid, but once inside the body, it forms into a solid gel called a 'depot.' This depot gradually releases buprenorphine at a steady, controlled rate throughout the month, until it's time for another injection. Because it's long-acting, Sublocade provides more consistent relief than other forms of buprenorphine.
This can be helpful in reducing relapse, especially for those who struggle to take medication as prescribed.
How Can Sublocade Help Those In Recovery From Opioid Addiction?
Sublocade can be an important tool in helping those struggling with recovery. The biggest benefit of Sublocade is its ability to help reduce cravings and opioid withdrawal symptoms. People who are recovering from opioid substance abuse are prone to many physical withdrawal symptoms, like aches and pains, fatigue, chills, nausea, and even hallucinations.
Sublocade can help to ease these symptoms and make it easier for people to stay in recovery. In addition, the long-acting nature of the medication can provide more consistent relief from cravings than other treatments. Plus, because it's just a once-a-month injection, it can make treatment more manageable and less disruptive to everyday life.
As a result, Sublocade has been associated with improvements in employment, mental health, and overall quality of life. Opioid addiction is known to cause co-occurring mental health conditions like depression and anxiety. Though Sublocade shouldn't replace behavioral health services for mental health disorders, it can help to ease certain symptoms, making it easier for people to stay in recovery and rebuild their lives.
Are There Other Forms Of Medication-Assisted Treatment (MAT)?
Yes! There are many different prescription medications available that can be used to treat alcohol and substance abuse. At Recovery Care, we offer a number of other medication-assisted treatment options, including:
Suboxone
Subutex
Vivitrol
Zubsolv
Naloxone

Each of these medications works in a different way, and some may be more suitable for certain individuals than others. Our addiction specialists can work with you to determine which medication is right for your unique needs.
What Kinds Of Drug Addiction Treatment Does

Recovery Care

Offer?
It's no secret that there are a number of treatment options for drug addiction. Those seeking treatment may come across things like group therapy or individual therapy, other behavioral therapies with a mental health professional, contingency management, inpatient treatment at a rehab center, or an intensive outpatient program.
But what many people don't know is that their physical health is important to pay attention to, as well. At Recovery Care, in addition to our addiction treatment plans and mental health services, we're proud to offer primary care services to help our patients understand their overall health.
From the time a person starts abusing drugs to the time they completely detox, their addiction takes a toll. Think about it: just like alcohol addiction is known to damage the liver, opioid addiction can cause problems with your nervous system and brain. That's why we offer a comprehensive approach to treatment that includes physical health care, as well as medication management.
If you're ready to get started on a treatment plan, contact the experts at Recovery Care today. You can schedule an appointment using our online tool, or give us a call at (855) 502 - 2273. Let us help you take the first steps to addiction recovery today!