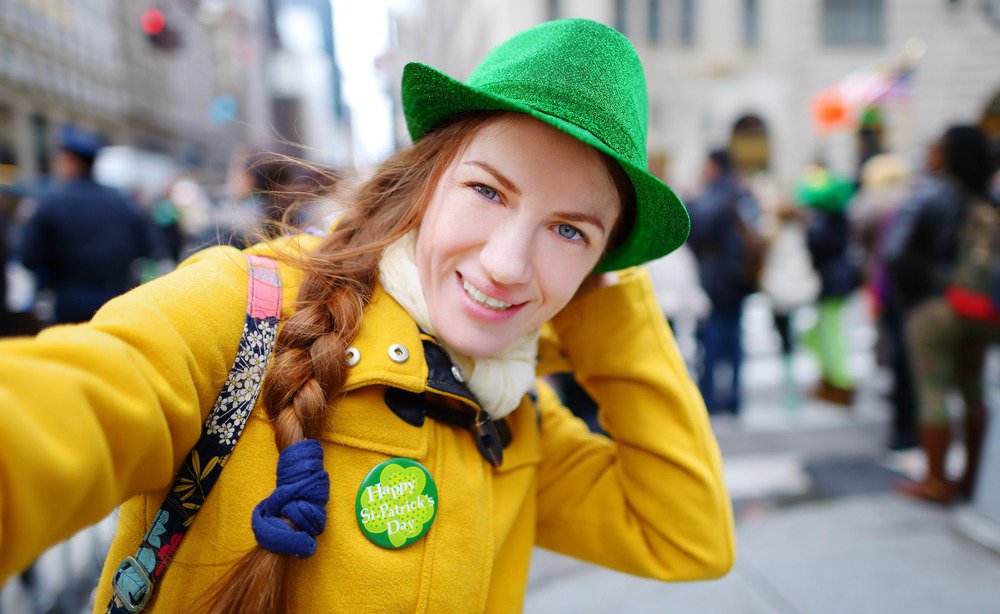 St. Patrick's Day is a traditional Irish holiday that has been adopted by many different nations across the globe. It's celebrated by people of all different heritages, not just those who can trace their roots to Ireland, and in the United States, it's a popular drinking holiday. For people in recovery, this can make it feel like St. Patrick's Day is no longer for them.
However, we believe there's a lot more to St. Patrick's Day than that. Here are some tips to help you have a fun and sober St. Patty's Day:
Attend a Parade or Other Sober Event
Though you may not have taken notice of it before, many communities throw fun events and celebrations for holidays throughout the year, and St. Patrick's Day is no exception. Check-in with your local library, community center, or other organization to see what's going on in your area. That might mean going in person, making a phone call, or checking out resources online, like websites or social media pages.
For Recovery Care patients in Pennsylvania (or those in West Virginia who don't mind the drive), you might be interested in Pittsburgh's St. Patrick's Day parade(opens in a new tab)! Pittsburgh hosts one of the largest St. Patty's parades in the whole country with more than 200 marching units, bands, and floats traveling down the nearly mile-and-a-half long route. That said, get there early and be prepared for a crowd—between 200,000 to 350,000 people typically show up every year.
It's also worth noting that open containers are not allowed on the parade route, meaning this early-morning event is meant to be a sober one. This year, the parade will be held at 10 AM on March 12, rain or shine.
Learn About Irish Culture
If crowds aren't your thing, there are other fun ways to get into the Irish spirit, regardless of your own ancestry. While St. Patrick's Day is often reduced to a drinking holiday, there's so much more to Irish culture than alcohol. In fact, St. Patrick's Day was originally a religious holiday and had absolutely nothing to do with drinking (or the color green).
One way to celebrate is to learn a traditional Irish dish and gather your friends and/or family for a meal. Whether that means preparing Irish stew, soda bread, shepherd's pie, potato soup, bread pudding, colcannon, boxty, bangers and mash, some combination of these things, or some other Irish dish, cooking traditional Irish cuisine is a great way to connect with the culture.
If you're not interested in cooking, you could try discovering Irish music (and maybe trying a bit of Irish dancing!), watching an Irish movie, reading an Irish novel, or learning more about Irish history. In short, there are a lot of ways you can celebrate St. Patrick's Day and Irish culture that have nothing to do with drinking or being in spaces that risk your sobriety.
Create New Traditions
A great way to celebrate any holiday is by using it as an opportunity to treat yourself. For instance, maybe you can create a new tradition of picking out a nice, festive green or gold bath bomb and treating yourself to a relaxing soak in the tub. Your new tradition doesn't even have to relate to St. Patrick's Day—your new tradition could just be scheduling a massage for yourself, visiting your favorite place, or taking the day off.
Always Be Prepared
No matter if this is your first sober St. Patrick's Day or if you've celebrated many before, it's always important to have a plan and be prepared. For instance:
Know your boundaries. If you do choose to go somewhere with alcohol or drugs, bring someone you can trust to support you and have an exit strategy.
Celebrate with sober friends. If you have friends in recovery, invite them along to whatever sober activity you decide on. They might be looking for a safe way to celebrate, too.
Reach out for professional help. At Recovery Care, we're here to help you with

mental health services

and

medication-assisted addiction treatment

.
Help yourself this St. Patrick's Day by scheduling an appointment online with one of Recovery Care's substance abuse counselors in Jeannette, PA or Keyser, WV. Call (855)-502-2273 for more information.