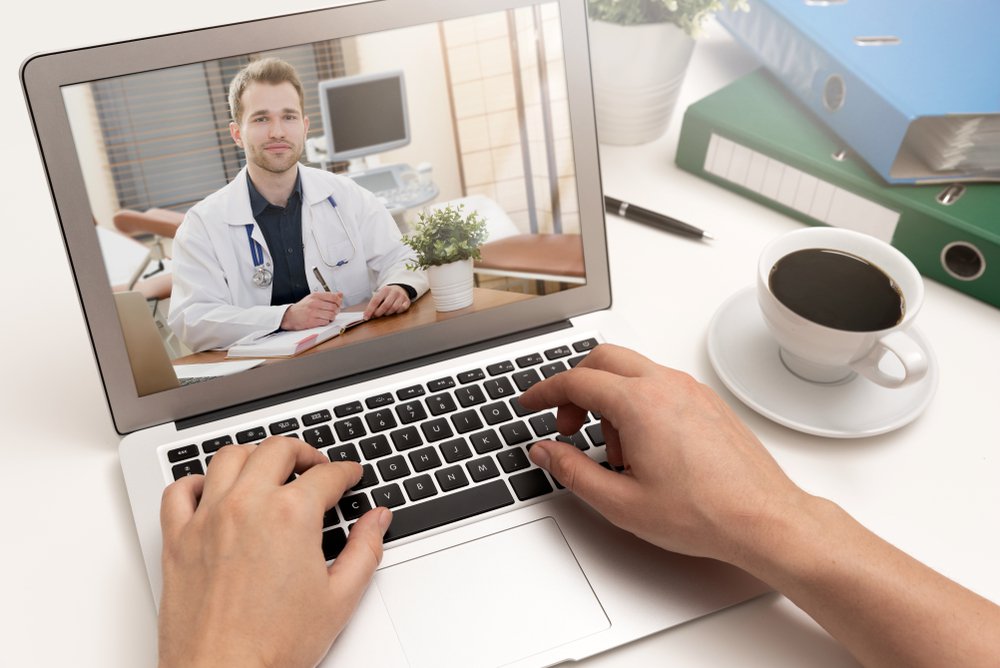 Since the beginning of the COVID-19 pandemic, telemedicine has become more popular and common than ever before, and for good reason! This type of healthcare allows you to consult with your doctor from the comfort and safety of your own home.
At Recovery Care, we're proud to offer virtual primary care visits to our patients to help keep them safe and comfortable at home. There are many benefits of telehealth and virtual services, including:
Telehealth Visits Control The Spread of Disease
As mentioned above, virtual health care services played a pivotal role and became significantly more popular during the outbreak of the COVID-19 pandemic. By offering virtual care to our patients, our experts at Recovery Care and other health care providers found that we could help limit the spread of the coronavirus disease.
When you come in for an in-person appointment, there is always a risk of exposure to illness, even if you are healthy yourself, whether that illness is COVID-19, the flu, or something else. When you have a virtual visit, however, that risk is completely eliminated. You can get the quality patient care and treatment you need from your usual health care practitioner without having to worry about putting yourself or others at risk.
Telehealth Services Allow For More Comfort & Convenience
Telemedicine services also offer better access to care, especially for older adults, those who have difficulty leaving their homes, or those who live in rural areas. With virtual visits, you don't have to worry about finding transportation to and from your appointment, taking time off work, or arranging childcare. You can simply log in to your computer or pick up your phone and connect with your provider from wherever you are.
In addition, many people find virtual visits to be more comfortable than in-person appointments. You can have your primary care visit from the comfort of your own home, without having to worry about being in a doctor's office or hospital. This easy access can be especially beneficial for those who suffer from anxiety or other mental health conditions that make it difficult to seek out traditional care.
When patients have better access to care and feel more comfortable meeting with their providers, they are more likely to follow through with treatment plans and take their medication as prescribed. All of this comes together to increase patient satisfaction and improve health outcomes overall.
Telemedicine Can Help Reduce Your Costs
Of the many telehealth benefits virtual visits have to offer, the cost savings is perhaps the most significant. Due to the comfort and convenience discussed above, telemedicine allows patients to have easier access to quality primary care. With this easier access, patients are more likely to seek out treatment and preventative care early on. This can help to avoid more serious health problems down the road that would require more expensive and invasive treatments.
Plus, from a day-to-day perspective, telemedicine offers other savings, as well. As previously mentioned, when you have a virtual visit, you can avoid worrying about transportation, taking time off, and finding childcare. That also means you can avoid worrying about how you'll afford these things! Simply put, telemedicine services can help you stay healthy with more ease, ultimately reducing how much money you spend on your health care, in both the short and long term.
Telemedicine Allows Healthcare Providers To Get A Fuller Picture
Telehealth technology offers clinical benefits, as well. When your primary care physician is able to observe you within your own home, they're better able to identify clues that might be missed in a traditional office visit.
Your environment can provide vital information about your overall health and well-being. In an office setting, providers often rely on self-reported symptomology to collect medical information and make diagnoses. When patients are in their own homes, however, providers can see how they're really living day-to-day. This gives them a fuller picture of what might be going on and can ultimately lead to more accurate diagnoses and treatment plans.
At Recovery Care, we believe that medical treatment should be accessible to everyone, regardless of location or circumstance. That's why we offer our telehealth services to all of our patients.
Ready to get started with Recovery Care? Schedule an in-person or virtual appointment online to get started on your journey to recovery today!