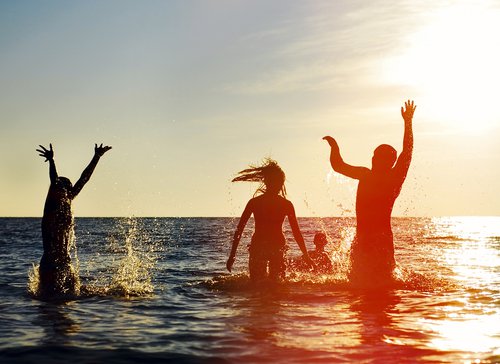 Summer is all about being relaxed, staying cool and having fun -- but for those in recovery, the expectations and traditions associated with "summer fun" can quickly become anxiety-inducing or even detrimental to their progress as the pressure to use mounts.
Dr. Rosen and the team at Recovery Care want our patients to remember that they are in control of what brings them joy during their recovery journey, even while social pressures are high. Here are four awesome suggestions for substance-free fun that can even help your progress during your recovery:
1. Enjoy the Outdoors
Even with social distancing recommendations and restrictions in place, there are plenty of options for hiking, picnics, and otherwise enjoying the great outdoors during the summer. Walks through the neighborhood and hikes through nature are especially beneficial, as exercise has been shown to aid recovery in a variety of ways, including:
Creating structure in your routine
Distracting you from cravings
Building your confidence
Improving your sleep schedule
The outdoors are also a great place to practice mindfulness. Ground yourself by focusing on the natural world around you, from leaves to clouds and every little thing in between.
2. Volunteer Your Time
Summer also offers many people the time and opportunity to give back to the community, and we strongly recommend these socially-based, affirming activities for those in recovery. You might consider reaping the previously mentioned benefits of exercise by finding an active form of volunteering, like building houses. Those in recovery should also consider volunteering at a local humane society or another animal-based charity, since spending time with animals has other benefits for your recovery journey.
3. Learn Some New Recipes
When you're recovering from substance abuse, making and eating good food is a great way to build a healthy relationship with what you put in your body. Cooking is a task that requires your full attention (which can help distract you from cravings), and the reward is a full sensory experience that you may even decide to share with others. Summertime is also a great time to try making tasty mocktails to help you and your friends cool off while staying sober. 
4. Connect With Your Support System
Summer 2020 may feel a little different than most, but while we urge all of our patients to remain cautious of exposure to COVID-19, more and more opportunities open up every day to gather in small, safe groups. Recovery should never be a process you go through alone -- be sure to spend your days with those who are committed to your health and supportive of your recovery. Take the time to look up your local gathering limitations, get out there, and reconnect with those you may have lost touch with during the quarantine. 
If you're having difficulty maintaining your sobriety this summer, don't hesitate to reach out for help. From counseling to primary care, the Recovery Care team has every angle covered to support you when you need us most.
Ready to begin your recovery journey? Schedule an appointment today and start getting the care you need to be your best self.